Recordings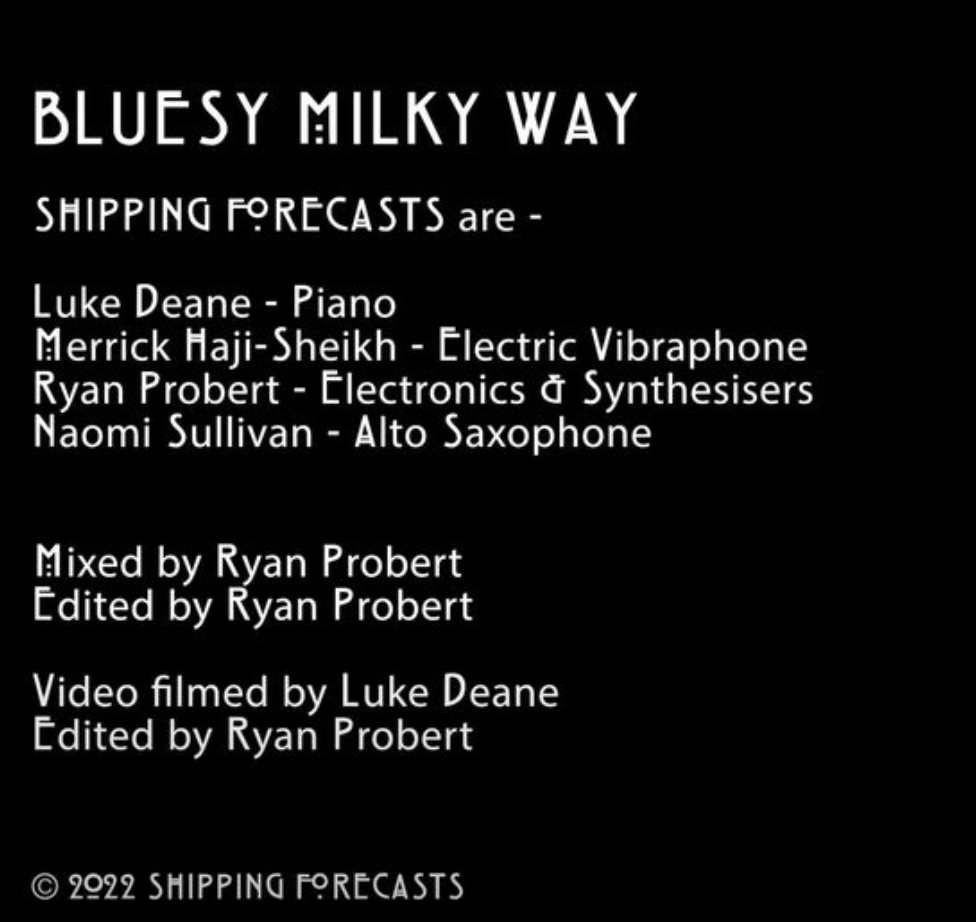 Released February 18, 2022
The Shipping Forecasts - Bluesy Milky Way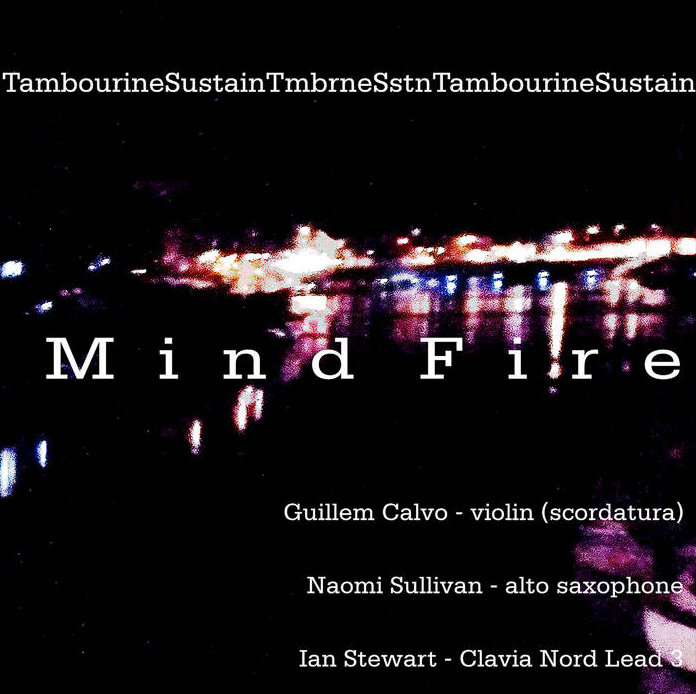 Guillem Calvo - violin (scordatura F-C-A-E)
Naomi Sullivan - alto saxophone
Ian Stewart - Clavia Nord Lead 3 synthesizer
Tambourine Sustain is a drone influenced work for sustaining keyboard instrument and solo instruments, written by Ian Stewart. Mind Fire plays notated works that sometimes include improvisation - once an essential element of classical music; aleatoric techniques, and influences from drone, early Cosmische, and other electronic genres.
https://mindfire.bandcamp.com/
Released October 27, 2021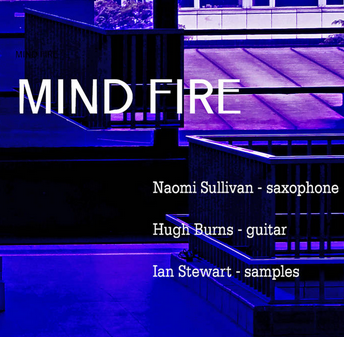 Released February 1, 2020

Music composed by Ian Stewart

Naomi Sullivan - alto saxophone
Hugh Burns - electric guitar/effects

Ian Stewart - samples (Maschine Jam)

Recorded at Rooster Studios - London Engineer - Nick Sykes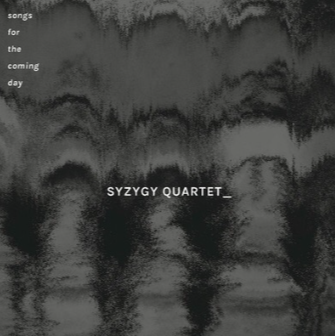 Naomi Sullivan - soprano saxophone
Dom Childs - alto saxophone
Michaela Stapleton - tenor saxophone
Neil McGovern - baritone saxophone
"There really is something special about the sound of Syzygy; pure with immaculate intonation and a true ensemble blend, the individual players carefully shadowing the lead melodic line, wherever that might be in the quartet.
The music on this CD does have a meditative and calming effect, even in louder sections, and credit to the Quartet for helping bring this music into the world, and for performing so exquisitely on this recording.
Regardless of which type of music you choose to play as a saxophonist, and speaking as someone who has performed in a saxophone quartet for thirty years, I would urge you to buy this recording as the Syzygy Quartet transport us to a dark, beautiful and spiritual musical world, it's as if we're riding on the wings of angels!"
Andy Scott, saxophonist and composer
From beginning to end, there is sombre and gentle quality about the album that really makes the listener sit up and pay attention to and appreciate from beginning to end.
There is a richness and high quality that comes through from all of the performances on the album, but particularly on 'Awakening' and 'Letting Go of the Past' that seems particularly heartfelt.
Emma Clarendon, Love London Love Culture
"In 'Songs for the Coming Day', the combination of elegance, restraint and melody and Syzygy's technical assuredness and musical understanding, we are given the opportunity to appreciate the saxophone as a classical instrument.
Highly recommended"
Frances Wilson, The Cross-Eyed Pianist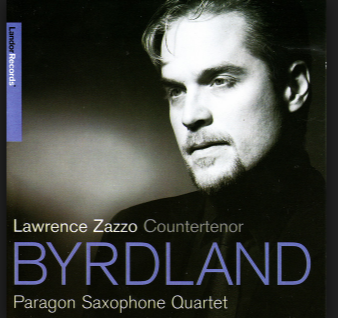 Larry Zazzo - countertenor
Simon Stewart - soprano saxophone
Naomi Sullivan - alto saxophone
Tom Law - tenor saxophone
Katie Samways - baritone saxophone

"It's emphatically not a crossover gimmick, but a genuinely illuminating meeting of jazz and Renaissance traditions, and the expressive variety and rhythmic subtlety of Zazzo's singing is further proof of the growth of a considerable artist."
The Daily Telegraph
"....it is intriguing to hear some tenderly realised polyphonic lines delineated by the Paragon Saxophone Quartet. Byrd's "Lullaby" and Gibbon's "The Silver Swan" get an attractive alternative life here. The saxophones play in a predominantly melancholic and soft way, although occasionally, as in the climax of Dowland's "In darkness let me dwell", they show more rasping timbres. "Ye sacred muses" (Byrd's elegy to his deceased friend and teacher Tallis) and Purcell's "If love's a sweet passion" are perhaps the most successful fusions of ancient and modern. A rare example of successfully reinventing 'early' music"
Gramaphone Magazine
Byrdland is available from
iTunes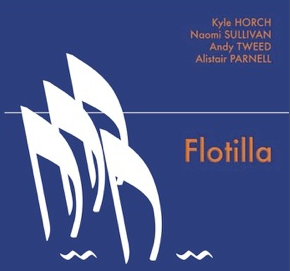 NOW AVAILABLE ON BANDCAMP
https://kylehorch.bandcamp.com/album/flotilla
Kyle Horch - soprano and alto saxophones
Naomi Sullivan - soprano and alto saxophones
Andy Tweed - soprano, alto, tenor, baritone saxophones
Ali Parnell - alto and tenor saxophones, piano, synthesizer
"All saxophones and keyboards? Hard work? The chamber ensemble Flotilla banishes any such anxiety… This CD sparkles with energy and the playing is terrific." Fiona Maddocks
The Observer
"Razor-sharp ensemble, immaculate voicing and imaginative programming: Flotilla is a group to look out for." Barry Millington
Evening Standard
"Flotilla is an exceptional recording, demonstrating the beautiful musicianship and versatility of every musician. The literature is very interesting and the recording opens further works of chamber music involving the saxophone. Horch, Sullivan, Tweed, Parnell, and Watson should be applauded for their attention to detail and for their high degree of musicianship. The pure and well-blended tones of their saxophones should be an inspiration to us all. The CD Flotilla should be in the library of all saxophonists." Stephen Fischer
The Saxophone Symposium
Lead by Kyle Horch, Flotilla is a unique ensemble of saxophonists performing music with a variety of soundworlds: saxophone quartets in the traditional soprano-alto-tenor-baritone formation, but also trios and quartets for saxophones in unusual combinations, and also including piano or synthesizer. A consort of saxophones, rather than a traditional saxophone quartet.
Visit Flotilla at: www.Flotilla.org.uk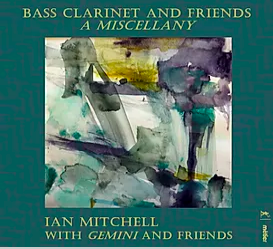 Bass Clarinet and Friends - a miscellany

There is much variety among the styles and instrumentation of these wonderfully played works such that the listener will be held rapt through the duration of this program. Lovers of well-written chamber music in varying contemporary styles will definitely not want to miss this set.

David DeBoor Canfield (Fanfare)

This highly-imaginative programme explores a diverse range of music: from the romantic certainties of York Bowen's remarkable Phantasy Quintet to Jonathan Harvey's ebullient The Riot, by way of the Latin-infused sounds of Dave Smith's Aragonesca. It is thoroughly enjoyable from the first track to the last.

John France (MusicWeb International)
Available from Gemini's website and Devine records. Click here for more information.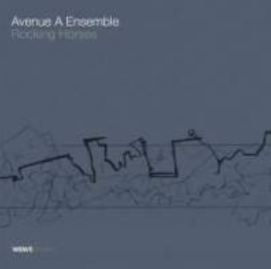 Rocking Horses, Avenue A Ensemble
The Avenue a Ensemble is a UK-based group dedicated to the performance, composition and commissioning of new music and performance pieces. Formed in 1999 by artistic director Tim Adnitt and conductor Anthony Weeden, the ensemble has performed to critical acclaim across the UK. Much of it's dynamic repertoire has been exclusively written by some of the UK's most interesting and innovative composers. The ensemble's programs appeal to a wide variety of musical sensibilities including contemporary classical, film, theatre and jazz. Visual elements form an integral part of the Avenue a Ensemble's live performances through the creative use of staging and lighting, and through collaborations with dancers, physical theatre artists, mime artists and filmmakers.
Available via CD Baby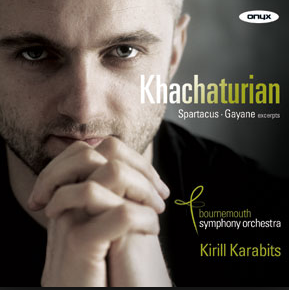 Bournemouth Symphony Orchestra: Sabre Dance, Oynx label
2010, alto saxophone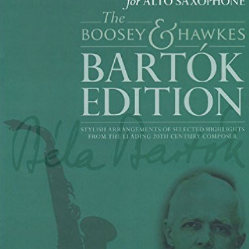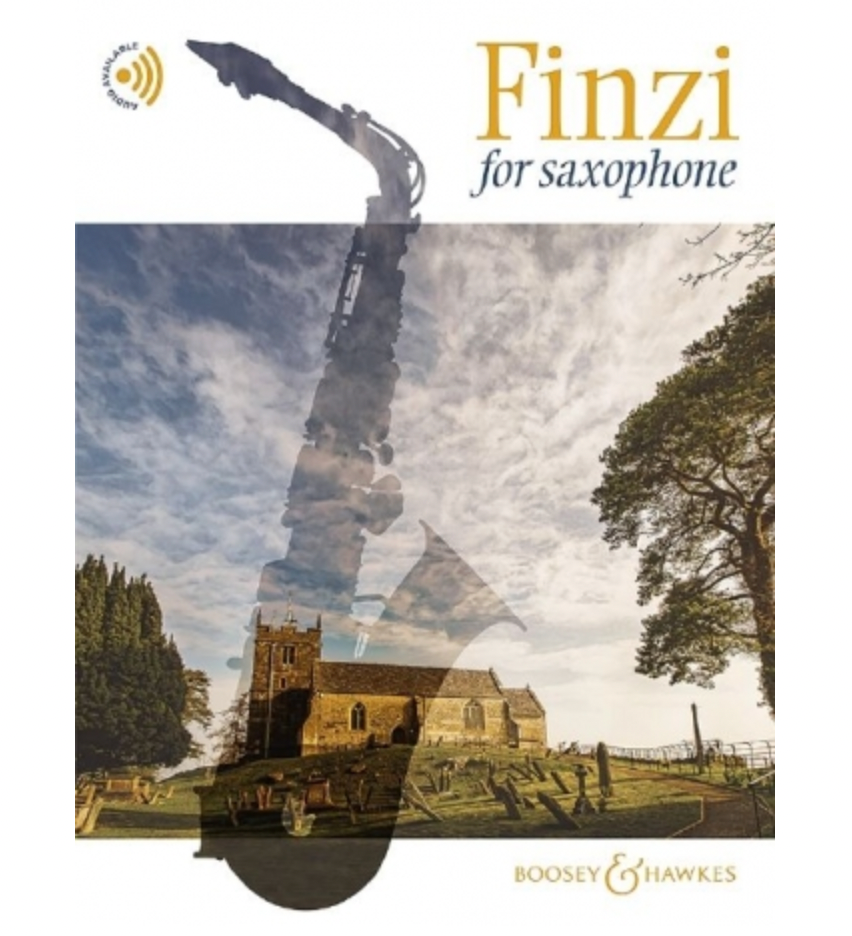 Music for students of all levels, published by Boosey and Hawkes. Stylish arrangements of selected highlights from Finzi and Bartok. Click here for more information.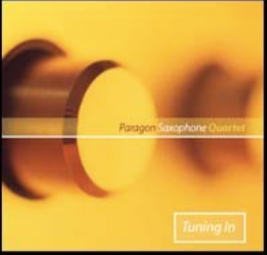 Paragon Saxophone Quartet: Tuning In. Music by J.S. Bach, Gabriel Pierne, Rameau, R.A.Moulds, Joe Cutler and Jonathan Dove.
Please use contact page for more information.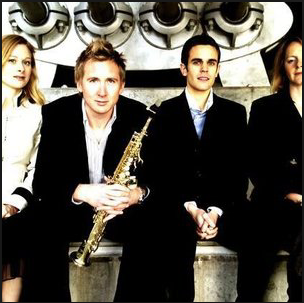 Paragon Saxophone Quartet: Les Quatuors. Music by Singelee, Descenclos, Pierne and Lacour.
Please use contact page for more information.